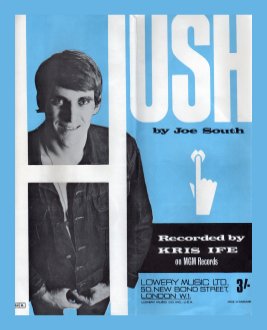 Now Playing: Hush




Kris Ife died on 8th November 2013 after a heart attack

Kris was much loved and will be deeply missed by all who knew him.
---
---


Welcome to my site.

I hope you'll find something of interest between my musical career (which is still ongoing), and my new career of painting in mixed media.

Please note: The site is constantly changing- with new additions & postings, so please check again- regularly!

I was born in Aylesbury Bucks. - so long ago that it had to be in black & white - before they had colour. My father was at RAF Halton near Tring, though both my parents came from London.

Most people take my name as being of foreign origin, but I have traced my family-tree back to the 1500's & it comes from Suffolk (where I live now!). It's an old Suffolk word for a Yew tree ( probably from the French e.g. Chateau d'If- in English, is the Chateau of the Yew trees), so I reckon that makes me pretty well English. (Not Dutch- as Deep Purple thought I was when they covered 'Hush')

We returned to London when my parents marriage broke up, and I attended St. Clement Danes Grammer School in Acton.
While at school, I started a Skiffle group - the Gravediggers - with my late friend Alfie Grant.
After school I formed The Meltonians with schoolfriend Brian Groom - playing Buddy Holly songs.

Later on though,I formed The Vikings with John Howell. The first line-up was Kris Ife - Rhythm Guitar, John Howell - Clavioline & Guitar, Ray Hailey - Drums, Roger Mckew - Lead Guitar & Len Hooker - Bass. I left the group for a short while & singer Dean Jarrett (Alan Smith) was added. I rejoined later, but soon Len Hooker left & was replaced by Phil Leavesley on Bass, & Alan Smith decided to pack up. The Vikings recorded only once. Augmented by a Paraguayan Harpist called Andy we recorded "Space Walk" b/w "Valhalla" (written by John & I ) with producer Curly Clayton in a studio at Swiss Cottage in London. The track wasn't released at the time - but re-appeared some years later under the name of "Gemini " b/w "Goodbye Joe", with the production credits now going to Don Charles. However, Curly Clayton confirmed that the recording of the A-side was definately The Vikings - repudiating the rumour that the record was an early Tornados production. The track can be heard on my Jukebox - with many thanks to Phil Leavesley for the copy of the song.
The Vikings later became the Quiet Five with the addition of Richard Barnes on Bass, & for a short while, Patrick Dane on Vocals. Patrick left & we went on to record 4 singles for Parlophone (2 of which made it to The Guinness Book of British Hit Singles) & 1 for CBS

I eventually left the Q5 in March 1967- & 'Hush' was released in Nov 1967.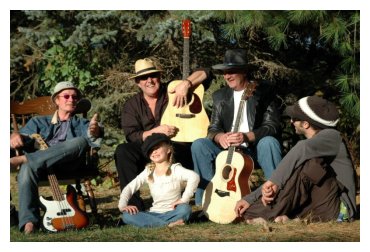 I am still writing & recording music. In October 2008 I went to Philadelphia USA & recorded a CD of Skiffle songs with J. Vincent Edwards & Wayne Newton, under the name of The Beaver St. Hat Band.
Our two CDs are available from our Website, Amazon & Itunes

I would like to thank Brian Matthew, Phil Swern & all at "Sounds of the 60's" for their support - & for keeping the music alive, and a special thank you to Eddy of Rock of Ages for his hard work & the brilliant job he's made, in compiling my Discography.



I would like to extend my heart-felt thanks to Rosemarie Edwards for designing and maintaining the site, and dragging me screaming into the 21 century.



Thank you Rosemarie for being my friend.