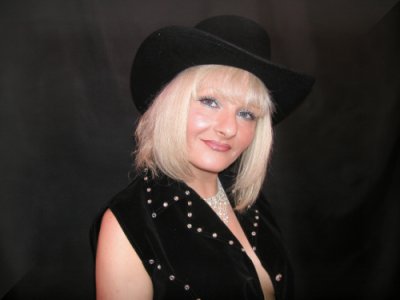 KATIE RHODES

Katie Rhodes was born in Manchester into a large Irish family. Many of her sisters and brothers are very talented musicians and vocalists. While Katie was young, her parents and siblings had an Irish/Country band which travelled all over the UK and Europe and sometimes Katie used to sit in the large living room watching and listening as the family rehearsed new songs, or a new instrumental, sometimes laughing at the frustration of her father (a superb mandolin and lap steel player) couldn't get it right. Then watching while they all got ready for a gig, arguing and fighting for the bathroom; the girls usually won - little knowing that years later she would follow in their footsteps! Katie says she has learned a lot of valuable lessons from her family. The whole family being entertainers, they would often sit around the living room singing songs, playing instruments and singing five-part vocal harmonies for their own entertainment. Who needs to go out to listen to a band when you've got one at home?

Her parents had a wide taste in Country music; her father loved listening to Cajun and Bluegrass music, while her mother liked to listen to more traditional songs. In her early days, Katie was heavily influenced by the older country music constantly listened to and performed by her parents, with people like Johnny Cash, Merle Haggard, Marty Stuart, being particular favourites of theirs. But she has also developed a real fondness for more modern Country music. Generally though, Country music in one form or another was constantly being played in the household.

By the time Katie was old enough to become involved with her family's band, unfortunately her parents had divorced and the family band ceased to be, which was a big disappointment to Katie, who had by then learned to play the bass guitar to all of their songs, hoping to join them.

She went to college, learned a trade and got a job, all the time wanting to sing. It was whilst out on a night out that she went to see an Irish band and found out that they were looking for a bass player and although she hadn't any real experience working live, having always just played along to music on her hifi, Katie joined them, playing bass and singing mainly harmonies. The band did very well, playing venues all over the UK and abroad, playing mainly Irish music to Irish audiences. However, her real passion was to sing Country music and when added to the fact that the band already had a superb singer, who wanted to do the majority of the lead vocals, and understandably so, unfortunately, this hastened her departure from the band.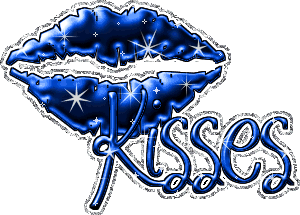 On nights when the band weren't gigging, Katie would play bass for other bands when their own bass player couldn't make a gig. She has also worked as a session singer, including laying down harmonies on tracks for bands needing backing vocals for recording CDs. She found that very enjoyable but preferred to be on stage as opposed to singing behind a curtain.
Katie then spent a short spell singing in various guises whilst studying the Country scene, with a view to establishing herself as a Country act. Not knowing anybody to get advice from, she and her partner, Adrian, who thought she had a lot to offer the Country music scene, decided to go visiting Country clubs and realised that there was plenty of room out there for another female singer as they seemed to be at a premium.

On one occasion whilst watching Blue Orchid, Katie got talking to them and they invited her to get up and sing a couple of songs. She did and, as a result was immediately given her own booking in that same club, which was to be her debut night as a solo artiste.

She then worked solidly perfecting her show in readiness for her debut night in May 2006, trying to please everybody, the show consisted of a bit of all types of Country; some slow, some fast, some old, some new, some classics, some definitely not, including an original song penned by BL Locklin, who was in attendance on the night to hear her perform it. By May 2006, Katie was ready for her one and only gig, at the Lever Club. The evening was a resounding success, and included guest spots from BJ Locklin and Pat Jordan.

Having a show and the ability and enthusiasm to perform, all she needed now was bookings, which, as everybody is well aware of, can be very difficult to obtain for new artistes, since many clubs will not book acts without having seen them first, and obviously they will never see them if they have no bookings - catch 22! She then asked her partner if he would assist her to get bookings, which he did, and the rest, as they say, is history!

Since Katie's debut night, she hasn't looked back. Being a bubbly, happy go lucky type of person, and a bit of a joker in real life, she has developed her show with a touch of tongue in cheek banter with her audience. She says she has made an enormous amount of personal friends who she holds close to her heart. She says artistes need people like these in the crowd to give the artiste the belief in themselves. She says 'Without an audience, I am nothing', which is very true.

In September 2006, an opportunity then came along to tour with Heather Myles as part of her backing band 'The Cadillac Cowboys' playing bass and singing backing vocals due to the fact that her own bass player was unable to travel. She did that first tour with Heather's band in September and October 2006, travelling to France, Norway and Holland (where the live DVD was recorded), amongst other places. She has since toured with Heather Myles on two further European tours, performing in Spain, Billy Bob's C&W Saloon at Euro Disney in Paris, Holland again, Norway, Switzerland (opening up for The Bellamy Brothers), Sweden & France again, to name but a few of the venues. On one particular date in Spain, Danni Leigh was in attendance and got up and did a guest spot with the band, which was another great experience.

Katie loved these tours and dreams that one day she might be lucky enough to play such venues in her own name.

She has perfected her act so that now she is able to perform to all audiences. For added professionalism she has a soundman (her partner) present on all her gig.

Her favourite songs she likes to perform are power ballads, to show her vocal talent, but knows that she can't sing those kind of songs all night long!

As well as being a huge fan of traditional Country music, Katie also loves more modern styles and her repertoire of songs includes some very up-to-date material, e.g., Kelly Pickler, Lee Ann Womack, Julie Roberts, etc.

Last year Katie played at a few festivals, which, although she found very nerve wracking, had a great time. She has been booked to do more festivals this year (including Skipton, Oswestry, Morecambe and Ayr) and is really looking forward to them.

So far she hasn't recorded a CD as she has been spending most of her time perfecting the songs she sings on stage and also learning new material, but she assures everybody that her first CD will be out by the summer.
She is now starting to spread her wings and is playing much farther afield, including Scotland and some gigs in Belfast later this year.

Katie hasn't decided which way she wants to go with her Country music as the music is so varied, so she is learning all types of songs. She knows there's so much to learn and she's learning all the time. Some day she would like to write her own songs. In the meantime, she's going to carry on trying to please all of the people all of the time. As for the future? She just wants to see where the music takes her!