There was one gig that changed a lot of things for us, like, money. We were playing Sheffield University, supporting 'The Who'. We played our set, which went really well. They were then due to do their set, but the social secretary, a Geordie called Dave Robson, asked if we could carry on for a while, as Pete Townshend hadn't arrived yet. We did surprisingly well again, considering the crowd were all waiting for 'The Who!' The trouble was, Pete Townshend didn't turn up at all!! We'd done ourselves a lot of good, our money tripled and the word went round.

I still chuckle when I think of something that happened earlier that day. I'd been talking to Roger Daltrey, and he suggested we go for a drive around town to see if we could find a cup of coffee somewhere. So, we got into his car (a Bentley, if I remember correctly) and off we went. The trouble was, as soon as his driver pulled up outside a cafe, Roger would open the electric window on the car, wait until someone recognised him, and then, quickly wind the window up, and tell the driver to drive on, because he'd been spotted! He also asked me to have a word with Keith Moon, on his behalf, saying "Keith's a big fan of yours, he'll listen to you. Tell him I'm alright as a bloke!"

On the 21st April 1963, we supported the Beatles at the 'Pigalle' nightclub on Piccadilly, London. This was a great gig. They had just come from Wembley Arena where they had received 'best group award' or something, and also dicovered that their famous 'Beatle' suits had gone missing!. We did our set to open the show, and while we were playing we could hear the Beatles clapping behind the curtain at the back of the stage. 'Lon' Lyons our rhythm guitarist, thought it would be a great idea to pull back the curtain and let everyone see the Beatles - wrong! The audience went potty and that was it! Dumb move!

Watching 'The Beatles' up really close was amazing. My wife Pat was with me on the side of the stage, no more than 5/6 feet from George Harrison. They were great! Earlier that evening we'd sat in a pub just outside the club, with Ringo Starr. He seemed to be a bit of an outsider at that time. He said that he hadn't been with them for long and didn't really know them too well. The rest of the Beatles stood talking to Gerry Marsden and Sounds Inc. at the bar.

August 4th, 1964, saw us supporting the Rolling Stones. This was for the Marquess of Bath and took place on the steps of Longleat House in Wiltshire, in front of thousands of people. Probably the first major outdoor gig in the 60's. It was great to be on this show. This was the first time anyone had seen crowds like this before, or at least, we certainly hadn't! I can't say I thought much of 'the Stones' performance, it seemed very sloppy, their timing was all over the place. I didn't find them at all friendly in the 'shared' dressing room, in fact I think they thought they were a bit too important to talk to the likes of us! Mick Jagger was too busy looking after Jean (or was it Chrissie?) Shrimpton, to even say hello.



continue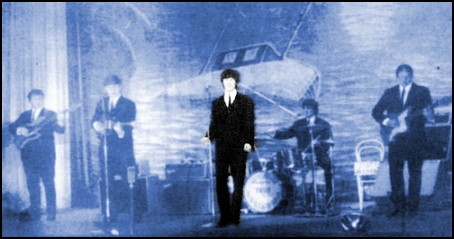 Ghostly looking shot of 'TR and the Castaways', with the 'shipwreck'
backdrop painted by Graham Scott's dad! Probably Barking Town Hall, 1964.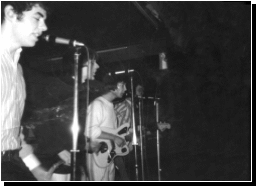 Martin Shaer, Tony Rivers, John Perry,
Pete Swettenham, 'live'in Newquay, Summer '67


TR with Beach BoWhat a blast! Supporting 'the Beatles', at the Pigalle nightclub in Piccadilly, London. It was April 21st,1963 and they were at No.1 in the charts with 'Please Please Me'.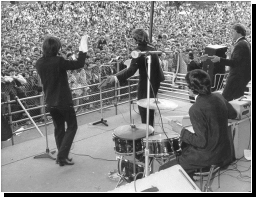 Supporting 'the Rolling Stones'
at Longleat House, Wilts. Summer 1964.