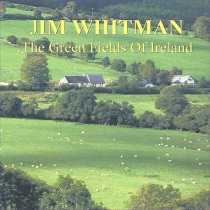 Buy Now
The Green Fields of Ireland.
My Lovely Lagan River.
Up In The Partry Mountains.
Just A Blind Irish Boy.
My Heart Is In Connemara.
Today You Say You Are Leaving.
Kiss The Blarney Stone.
In Annalee.
The River Bann Flows On Forever.
The Girl From Carlow Town.
The Pride Of County Down.
Take Me Back To Ireland.
Click the arrow for
track preview: